Giving Opportunity
Chicago, IL - Multi-sport Field - Chicago Park District
Transform Communities, Change Kids' Lives

Donations to this giving opportunity will be matched 100%
About this Giving Opportunity
Located in the Chicago Park District, Read-Dunning Park was recently renovated in partnership with the Cal Ripken, Sr. Foundation. This multipurpose soccer/baseball turf field will give thousands of at-risk youth a clean, safe place to learn and grow through outdoor recreational team sports. Your generous donation will be matched by Group1001 to provide and fund the ongoing maintenance costs for the facility.
For more information, please click here.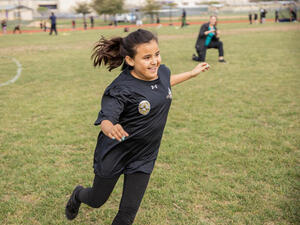 Causes in this Giving Opportunity

Chicago, Illinois, 60611, United States

Baltimore, Maryland, 21209-0030, United States
How Donations Work
Click any 'Donate Now' button and then decide your donation amount. You will then be forwarded to your payment processor of choice. Once your donation has been processed it will be sent to your charity of choice.
Need Some Help?