Giving Opportunity
Toledo, OH - Multi-purpose Field - YMCA of Greater Toledo
Transform Communities, Change Kids' Lives

Donations to this giving opportunity will be matched 100%
About this Giving Opportunity
Danny Thomas Field is located at the YMCA facilities at 2250 N. Detroit Ave. in Toledo, OH. Growing up in Toledo, Danny Thomas saw firsthand the impact that sports had in his own development. Later in life, Danny Thomas became an active force in youth development through his various charitable activities. Together, the Cal Ripken, Sr. Foundation, the YMCA of Greater Toledo, the Believe Center, and the City of Toledo hope to build Danny Thomas Park Field, a $1.3 million, 75,000 square-foot multipurpose Youth Development Park field. Danny Thomas Park Field will give thousands of vulnerable young adults a clean, safe place to play, learn, and grow through powerful youth development programs in the South End of Toledo. This project is currently in planning stages to start in the summer of 2019. Your generous donation will be matched by Group1001 to complete the project and fund ongoing maintenance costs.
For more information, click here.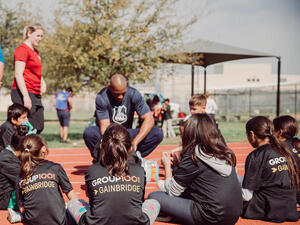 Causes in this Giving Opportunity

Toledo, Ohio, 43604-2149, United States

Baltimore, Maryland, 21209-0030, United States
How Donations Work
Click any 'Donate Now' button and then decide your donation amount. You will then be forwarded to your payment processor of choice. Once your donation has been processed it will be sent to your charity of choice.
Need Some Help?