Giving Opportunity
Immokalee, FL - Multipurpose Field - Boys & Girls Club of Collier County
Transform Communities, Change Kids' Lives

Donations to this giving opportunity will be matched 100%
About this Giving Opportunity
Located on Robert Ave East in Immokalee, FL, the field at the Boys & Girls Club of Collier Country (BGCCC) is a key resource for the community. Sports, fitness, and recreation programs at BGCCC are designed to build sportsmanship and encourage teamwork. Programs in this key area help develop fitness basics, a positive use of leisure time, reduction of stress, appreciation for the environment, and social and interpersonal skills. This field is an opportunity to renovate and renew the facilities to current standards, and is in the planning stages with an estimated start in July 2019. Your generous donation will be matched by Group1001 to complete the project and fund on-going maintenance costs.
For more information, click here.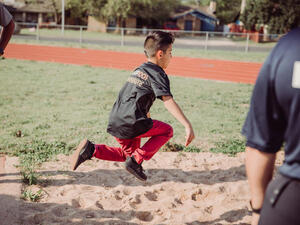 Causes in this Giving Opportunity

Naples, Florida, 34101, United States

Baltimore, Maryland, 21209-0030, United States
How Donations Work
Click any 'Donate Now' button and then decide your donation amount. You will then be forwarded to your payment processor of choice. Once your donation has been processed it will be sent to your charity of choice.
Need Some Help?