Giving Opportunity
Austin, TX - STEM Programs - Austin School District
Transform Communities, Change Kids' Lives

Donations to this giving opportunity will be matched 100%
About this Giving Opportunity
In conjunction with our support of EVERFI's Endeavor, this is a directed opportunity to specifically fund STEM education in the Austin School District. Specifically the following schools:
Paredes Middle School
Webb Middle School
Cedars International Academy
O. Henry Middle School
Bertha Sadler Means Young Women's Leadership Academy
Del Valle High School
LBJ Early College High School
Akins High School
For an overview of the Endeavor program, please click here.
Your generous donation will be matched by Group1001 to provide additional funds to the schools for STEM education enrichment opportunities.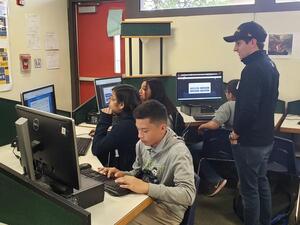 How Donations Work
Click any 'Donate Now' button and then decide your donation amount. You will then be forwarded to your payment processor of choice. Once your donation has been processed it will be sent to your charity of choice.
Need Some Help?