Giving Opportunity
Baltimore, MD - Traditional Field - Brooks Robinson Field
Transform Communities, Change Kids' Lives

Donations to this giving opportunity will be matched 100%
About this Giving Opportunity
The eponymous Brooks Robinson Field is located at Fredrick Douglass High School at 2301 Gwynns Falls Parkway in Baltimore, Maryland. Brooks Robinson played his entire professional career for the Baltimore Orioles. During this time, he was an active booster for youth development in the community. This 90,000 square-foot synthetic surface regulation size high school baseball field will serve as a safe, clean outdoor recreational space and the home field for Frederick Douglass High School's boys' baseball and girls' softball teams. This project is scheduled to be completed in the summer of 2019. Your generous donation will be matched by Group1001 to complete the project and fund ongoing maintenance costs.
For more details: click here.
Baltimore City Public Schools - Frederick Douglas High School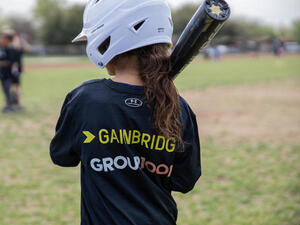 Causes in this Giving Opportunity

Baltimore, Maryland, 21209-0030, United States
How Donations Work
Click any 'Donate Now' button and then decide your donation amount. You will then be forwarded to your payment processor of choice. Once your donation has been processed it will be sent to your charity of choice.
Need Some Help?