Giving Opportunity
Indianapolis, IN - STEM - Women in Tech Giving Opportunity
Ignite your superpower

Donations to this giving opportunity will be matched 100%
About this Giving Opportunity
Group1001 supports IWiT mission through the LPGA's IWiT Championship. IWiT's mission is to inspire women and girls of all ages to pursue STEM related employment in Indiana by introducing them to relevant experiences and career opportunities.
By making a donation here, Group1001 will match your donation dollar for dollar.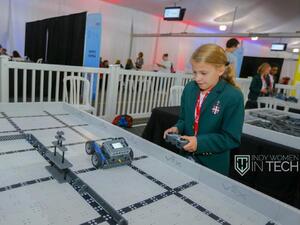 Causes in this Giving Opportunity

Indianapolis, Indiana, 46280, United States
How Donations Work
Click any 'Donate Now' button and then decide your donation amount. You will then be forwarded to your payment processor of choice. Once your donation has been processed it will be sent to your charity of choice.
Need Some Help?